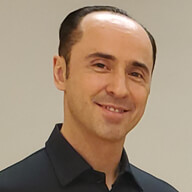 A native from Poland was born and raised in Jawor, started dancing at the age of nine. Mariusz's parents saw the love he had for dance and sacrificed many things for him not only to get a great education, but also to get the best training with the best coaches in Europe at a young age. Not only did Mariusz graduate from the University of Poland with a Master's Degree in Sports Education, he also traveled around Europe competing as an Amateur and winning many titles in the National Youth Divisions. At the age of 23, Mariusz moved to live and teach in Germany for 6 years. Mariusz competed as an Amateur in Germany and was a Finalist at the Berlin Championship.
In 2006, Mariusz was given the opportunity to move to the United States to teach for Fred Astaire Dance Studio. With excitement and an open mind, he was up for the challenge. Mariusz moved to Connecticut to teach for Fred Astaire Dance Studio.  He continued his professional dance career in Connecticut competing in American Rhythm for a year before given yet another opportunity to move to Las Vegas.
Mariusz moved to Las Vegas in 2008 and taught at Delgado Dance Studio for five years. In 2009, Mariusz started competing in American Smooth. In the last five years, Mariusz has been a Finalist and has won many competitions around the country. In 2012, he won the Rising Star World Championship in American Smooth in Ohio and placed 3rd in the Rising Start American Smooth at the National Championship in Florida. In 2013, Mariusz was 2nd place Finalist in the Rising Star American Smooth at the National Championship in Florida and 9th Place Semi-Finalist in the Open Professional American Smooth at the World Championship in California.
In 2014 Mariusz Zakrewski partnered up with Lynnsay Ray and began a professional partnership dancing American style smooth.  Together Mariusz and Lynnsay won Rising Star American Smooth at The Ohio Star Ball in 2015.  In 2016 they were semifinalists in the World American Smooth Championship at Embassy Ball and at the Ohio Star Ball.  In 2017 they were semifinalists in both the World American Smooth Championship at Embassy Ball and at the United States Dance Championships in May of 2017 they were finalists at the Blackpool Dance Festival in England.

Mariusz has won many top teacher awards this past five years at many competitions and is one of the most preferred instructors here in Las Vegas. With the dream to one day own a studio, in 2014 Mariusz and his wife, Theresa opened Elite Dance Studio. With a beautifully designed 7,500 sq/ft  open floor plan studio, Mariusz looks forward to teaching and coaching students of all ages. Mariusz loves spending time with his family and also looks forward to one day coaching and dancing with his twin girls, Victoria and Valentina.