COVID-19 SAFETY PRECAUTIONS AND GUIDELINES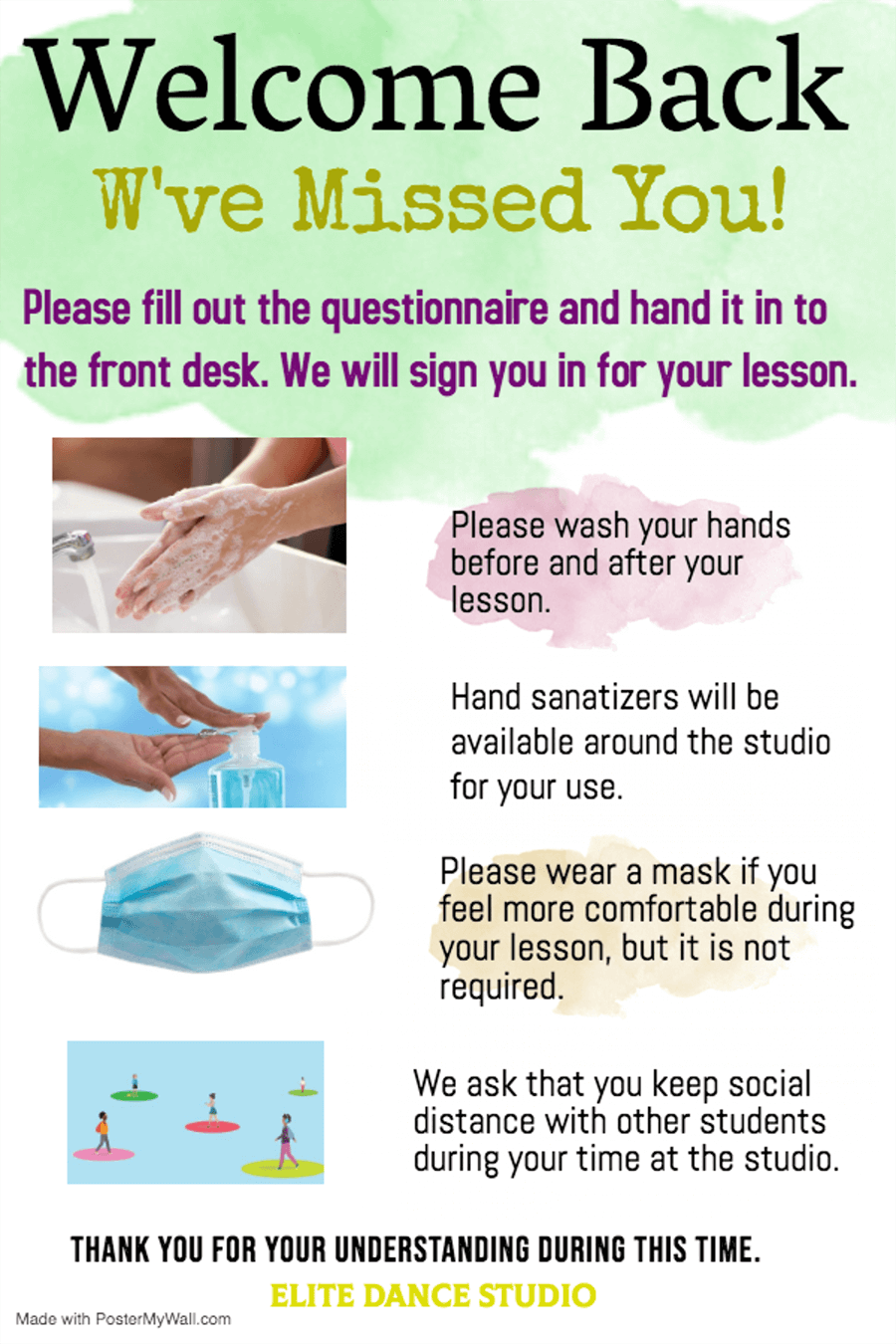 More Precautions
Students are asked to come no more than 10 minutes before their scheduled lesson time.

Only students who are scheduled for a lesson will be allowed in the studio.

Staff will sanitize all common areas before and after each lesson.

If you need to reschedule for any reason, please let your instructor know and the front desk by emailing as soon as possible.

Students are asked to bring their own drinks during their time at the studio.  Unfortunately the coffee machine will not be available.

Only monthly members will be allowed to attend group classes at this time. (No drop ins)

Students with monthly memberships will be reactivated June 1st.  If you wish to cancel, please email the studio as soon as possible.

There will be no parties scheduled at this time until further notice.